University of Calgary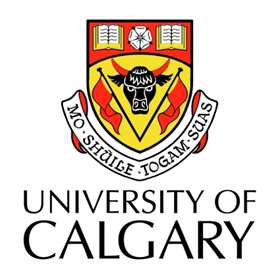 University of Calgary
The University of Calgary is a comprehensive research university.It is ranked one of Canada's top eight research universities and a member of the 15 most research intensive universities in Canada (the U15), combining the best of long-established university traditions with the city of Calgary's vibrant energy and variety. built in 1966, the University of Calgary operates under the authority of Alberta's Post-secondary Learning Act .

The University of Calgary campus occupies a attractive, park-like setting which is covering more than 200 hectares, an area bigger than Calgary's entire downtown. The university is home to scholars in 14 faculties (offering more than 100 academic programs) and more than 85 research institutes and centres.Currently, More than 31,000 students are enrolled in undergraduate, graduate and professional degree programs. The University of Calgary has graduated 145,000 alumni over its 44-year history, including the Prime Minister of Canada, Stephen Harper and Canadian astronaut Robert Thirsk.The university's academic foundations are common in all the university's work. They are: student success, excellence in research, scholarship and innovative activity, interdisciplinary education and research, and return to society.

The University of Calgary is nearing completion of its largest capital expansion ever. Various new buildings will increase capacity for more students and a host of new teaching and research activities. These major developments, including the Taylor Family Digital Library (TFDL), the University of Calgary Downtown Campus (opened fall 2010) and the new Energy Environment and Experiential Learning building, are fulfilling distinct academic strategies and building progressive learning environments.

The main campus has over 20 academic buildings—many of them are interconnected by enclosed walkways. The MacEwan Student Centre is a hub of activity at the university, with a food court, wellness centre and large concert hall. There is also a museum and art gallery, four performance theatres, two childcare centres and residences for single students and students with families.
The University of Calgary has over 1,800 academic staff actively participated in research, scholarship and teaching in Canada and all over the world, and about 2,200 support staff. The university produces an economic impact of $1 billion in the Calgary area alone.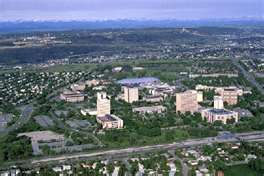 Faculties:
For more information, please contact one of our offices
Study in Australia | Study in the UK | Study in Malaysia | Study in Canada | Study in the USA | Study in New Zealand