Athabasca University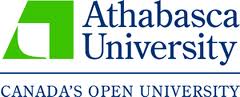 Athabasca University
Athabasca University, Canada's Open University, is dedicated to the removal of barriers that restrict access to and success in university-level study and to increasing equality of educational opportunity for adult learners worldwide.
This About AU section of our website will help you to understand that mission, how we go about accomplishing it and how, in the process of doing so, we help thousands of learners every year to accomplish their personal goals and realize their dreams. Please take a few minutes to get to know us better.
Our approach to post-secondary education is based on four key principles: excellence, openness, flexibility and innovation.
Academic Faculties & Centres
Faculty of Health Disciplines
Faculty of Humanities & Social Sciences
Faculty of Science and Technology
Faculty of Graduate Studies
Other Centres
For more information, please contact one of our offices
Study in Australia | Study in the UK | Study in Malaysia | Study in Canada | Study in the USA | Study in New Zealand